Originated from Japan, the subculture of"instilling maid culture in restaurants" has been quite popular.  Maid cafes where customers are often served by waiters and waitresses dressed in cute and glittery maid costumes and butler costumes are starting to be the next big thing in Malaysia!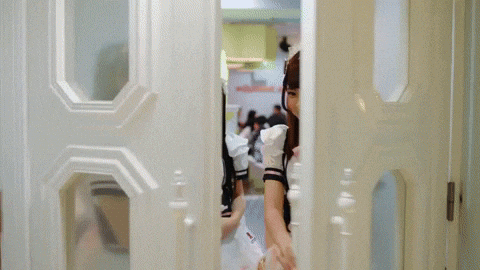 Mixing the maid culture with the food and drinks, you would definitely not want to miss out a visit to La Petite Fox .
They called them " Cosplay Restaurants" where staffs are required to play the role of servants and treat customers as "masters". The way servants treat each master varies too. It depends on what the customers like, and servants would try their best to fulfill their requirements in order to make their "masters" happy!
Some people might say that it is no different from Cosplay. However, that is not the case as servants in maid cafes as they don't just pose and laze around. They will have to be at their best behavior, provide the best customer services and no matter how bad of a day they are having,  they must keep a big smile on their faces!
The maid culture is getting more and more popular, perhaps because customers do not just want to enjoy food but they would also love to experience the comfort of being taken care of. With maids assigned to every table, customers get all the attention they want anytime!
Unfortunately, La Petite fox is a pop up cafe, meaning that there is no physical store but they do have a team of cute maids and butlers that would appear in special events ! When you ask ? Well, stay tuned to their Facebook page and Instagram to know where to find them (:
If you have not been to one, do keep an open mind and when you visit and just have fun! You never know, you might have a wonderful experience there!
Facebook:
https://www.facebook.com/lapetitefoxcf/
Instagram : 
@lapetitefox.lpf