With its whole area covered with pink flamingos and artisan floral teas, Flamingo Bloom has attracted a crowd with its refreshing all-natural teas.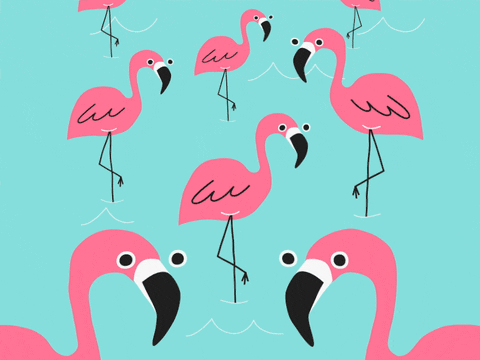 Thirsty for tea? Sip guilt-free all natural leaf teas that are mainly supplied from Taiwan and China. All of the tea leaves and flower buds used are handpicked to further enhance the flavour and aroma of tea drinks that they serve. They also make sure that it brings health benefits!
So what makes this tea salon so special? Instead of using the over-rated cheese foam to top up its drinks , Flamingo Bloom decides to put a little twist into their signature drinks. Welcoming the creation of the Salted Milk Cap!!! It is said that their salted milk cap is made of fresh milk, salt and a dash of caramel. It sounds ridiculous putting sweet and salt together but just you try and you'll know why it is so addictive!
And there's MORE! You can craft your very own unique cup of tea with a variety of high quality tea blends and top them off with mixed fresh fruit, boba pearls, latte and salted milk cap. Or better idea, WHY NOT ALL ?! HAHA (:(:
It is not just all taste but insta worthy too! Don't just leave after your drink, remember to snap lots of pictures with its iconic pink flamingo float and floral background too!
Address:
Shop G1.121, No.3 Sunway Pyramid Shopping Centre,
Jalan PJS 11/15Bandar Sunway,
47500 PJ Selangor. 
Opening Hours : 10am – 10pm daily 
Contact : 0193159987
Visit their website for more details : 
https://www.flamingo-bloom.com/
So what are you still waiting for ? Go JIO your friends and have a try NOW!!!!!! Do let us know how your visit went at the comment sections below!! (: (: