A woman myself, I would say nothing is more tiring and time consuming than hair removal. It drains you out mentally and physically. It can be uncomfortable, painful at times and very messy. I can assure you that hair removal is a long term commitment, there's definitely no turning back once it's done! However, no matter how much trouble and annoying it gets, we still do it anyway!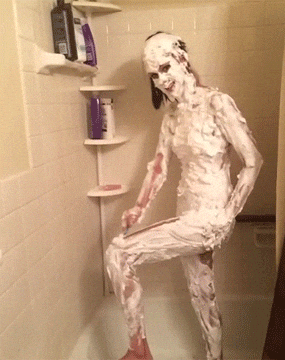 Hair removal may seem easy but there is a lot to be cautious about. One wrong move and you might hurt yourself! And that is why, we should leave these to the experts. These are a few places that would make your hair removal experience BETTER than good!
Bubble Gum Wax
Bubble Gum Wax gives out affordable and top-notch hair removal services for both men and women. They provide a calm and comforting environment to create the most relaxing hair removal experience just for you. They also provide different ways of hair removal /waxing services. You don't have to worry whether its safe or suitable for your skin because Bubble Gum Wax has their very own in-house qualified therapists. Each and every one of them with experience.They wont just give you any waxing method that is the most expensive but they take the time to check your skin type before advising you which method suits you best.
Book your appointment  here (:
Website: https://www.bubblegumx.com/appointment/
Facebook: https://www.facebook.com/bbgwax
De Wax Haus
De Wax Haus boasts their waxes, ensuring customers the best results.There serve 4 different types of waxes to treat individuals' hair and skin. They make sure that the waxes they use is suitable for your skin which minimizes as much pain as possible at the same time achieve best hair removing results. They use the latest technology for their laser services that do not only focus on removing your hair but to also treat multiple skin conditions such as skin pigmentation, texture of the skin and to reduce ingrown hair. They prioritize quality Waxing Experience and emphasizes a lot on hygiene! They will never re-use any equipment and you would also be able to get small treats before and after your hair removal appointment !
Book your appointment  here (:
Website: http://www.dewaxhaus.com/homepage/waxing/
Facebook: https://www.facebook.com/DeWaxHaus/
Strip
Strip is well known for its tip top hair removal  services and the results are always ! Therapists there are all very kind and patient. They would explain each and every step of the hair removal process to ensure you that it does not harm to your skin. They would also make sure to minimize the pain whereby producing the best result as possible. They are the first to have won international awards and would ensure nothing less than good in both their services and the quality of waxes they use!
Book your appointment  here (:
Website: http://www.strip-my.com/
Facebook: https://www.facebook.com/StripMalaysia/
What are you still waiting for ? Get yourself booked and get the WAXING begin!!!! Get that Smooth & Hair-free Skin for weeks !!!